Four hand massage in Bangkok – relaxation and pleasure
As the name suggests, a four hand massage is a sort of massage where there are 2 beautiful masseuses instead of one. They work simultaneously in harmony with each other thus creating the sensation of four hands being used in the therapy. There are a lot of different types of styles involved in this massage as well. You are able to choose the style you prefer according to your own needs.
The Different Types
A four hand massage has a lot of different techniques involved in it, all of which focus on different portions of the human body. So without further ado, here are some of the different variations you will find:
The classic method of using this massage therapy involves the masseuses mirroring each other by standing on either side of the client. One of them leads the entire process while the other follows accordingly. They usually make use of Swedish techniques to do their job. This involves using long and slow strokes in combination with other techniques in order to make the body relax as much as possible.
Other types of massages involve the masseuse focusing on a single part of the body – the legs, the arms, and the back and so on. For instance, one of them can work on the upper part of the body while the other can do the same on the lower portions. Another alternative is where one of them does reflexology while the other applies a Swedish-styled
What You Can Expect
The different types of four hand massage have different methods of doing them. However, they always have something in common. For instance, you will always find them being started by properly setting up the scene or warming the room up to a desirable temperature. After that, breathing exercises are used for opening the massage session.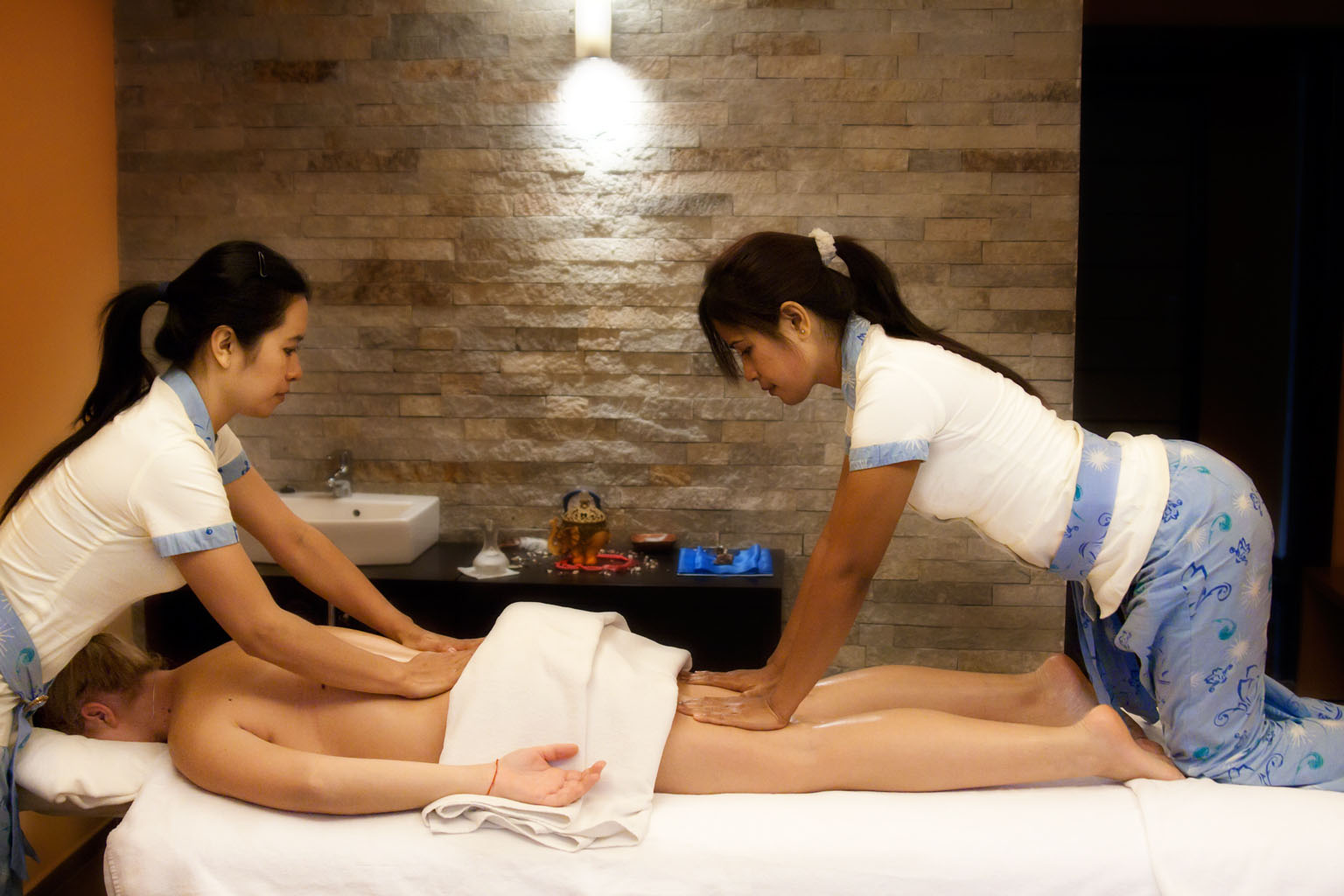 Once all of this is done, you will feel yourself being touched by the two massage therapists in your company. As per the technique they use, they will either do an overall massage on your entire body or focus on particular parts of your body one at a time. It also depends on your response to their massage therapy. Whatever it may be, it is needless to say that their touches will be gentle and because there are 2 of them in number, you will be having an erotic massage like no other.
Why four hand massage?
The reason why people love the four hand massage so much is because of the fact that it makes them feel extremely relaxed. They enjoy the sensation of being pampered erotically by 2 masseuses. Yes, the sensation is different from that of a regular massage. However, once you get used to it, there is nothing else quite like it. In order to make it work the best, there needs to be good communication and understanding between the client and the masseuse. It is a must for getting the best results.