International Models Massage Rates and Services
We are professional erotic massage provider in Bangkok for many years and have an exciting list of sensual massage services to offer. Whatever type of erotic massage you are in the mood for, we have expert therapists to choose from. From the more traditional classic Tantric, to Nuru massage and soapy massage, our exclusive male and female as well as ladyboy massage therapist are available to provide you the best types of sensual massage in Bangkok that are designed to free your mind and revitalize your body.
We pride ourselves on providing our clients with the most professional and passionate well trained masseuses and masseur available for deluxe sensual massage in Bangkok city. All of our International Models Massage therapists are not just highly skilled and experienced in the art of traditional erotic massage, but also in modern body to body massage. We promise a unique sensual massage experience in Bangkok that you will never forget.
Our Services
 The Sensual Body to Body Nuru Massage
Nuru is a method of body to body massage using an organic gel. Your chosen massage therapist will slide her naked body over your nude body relieving any stress and reinvigorate all your muscles.
Our exclusive Nuru massage is an incredible massage experience in Bangkok. Your masseuse or masseur will use her pleasurably flexible body to perform the ultimate body to body Nuru massage in Bangkok. Full body contact arouses your sensual desires then therapist slowly guide the session towards an intensive and delightful happy ending, resulting in an unforgettable sensual massage in Bangkok.
Four Hand Massage – Two Goddesses at Your Service
Our Bangkok four hand massage is a stimulating experience that revitalizes your body, mind and soul. Feel the power of sensual energy from two stunning therapists touch every single part of your nude body and float your soul into an infinite circle of enjoyment.
Session starts with touch of two sets of delicate hands; their technique of stroking synchronously will soften any tension in your body and lets your mind levitates as you unwind. Your therapist will professionally give you total pleasure, letting you to peak several times. Finally expect a perfect sense of satisfaction and the most intensive happy ending.
Male Massage for Women – For Women Wanting to Move to a Better Space
Our male to female erotic massage services in Bangkok are for your relaxation and delight so why not take pleasure in exploring your eroticism in the charming company of an attractive, professional masseur.
With the increasing tensions and strains of daily life many women prefer that their own private time be quality time. What is more enjoyable and tempting way of spending your private time than taking pleasure in an erotic male massage for women to fulfill your sensually demands and entirely relaxed as our masseur arouse your sexual senses? If you are the kind of woman willing to sense adored and appreciated after a long hard day or merely because you think you deserve that exclusive consideration, then our male to female massage is your perfect service that is performed by one of our caring and generous masseurs with a quite unselfish nature when treating you with an unique erotic massage technique designed for luscious pleasant decadence.
Couples Massage in Bangkok – Spice up Your Sexual Relation
One of the popular services in Bangkok that we get asked for is couples massage session. We have been providing this erotic massage for many years for couples and currently it is in one of the most popular sensual massage that we have on the menu!
Bangkok erotic couples massage basically involves both client and his/her partner being massaged synchronously by two different masseuses or masseur which can be a very pleasant erotic experience. This can be very suitable for open minded couples that want to experience erotic massage in Bangkok together with their partner, or for those people that are looking to fulfill their fantasies of watching their partner getting a sensual massage from another girl or boy!
Massage for couples experience is also a perfect way for couples to explore themselves more sexually in a relaxed and friendly surroundings and also learning about the different methods of strokes that they can perform themselves and this can be a perfect way to re-ignite the spark between couples.
This is a very flexible service and can be done with either one or two therapist and is really at the discretion of the therapist/s involved.
Soapy Massage – A Unique Pleasant Experience in Bangkok
Soapy massage in Bangkok is nothing but a very erotic massage session. The specialty of this sensual massage is that it performs on a blow up mattress or in a personal bathtub with masseuse doing all the rubbing for client that is a unique and entertaining experience with Lot of foam, scented soaps and enjoyment with a sexy masseuse. Our cute massage girl will clean you as good as possible and in a method as sensual as possible then she will begin giving you a playful but very erotic massage experience. Once over, you can either choose for a "happy ending" or a "full service". It means to you jumping onto the bed with your soapy massage model and pleasing yourself.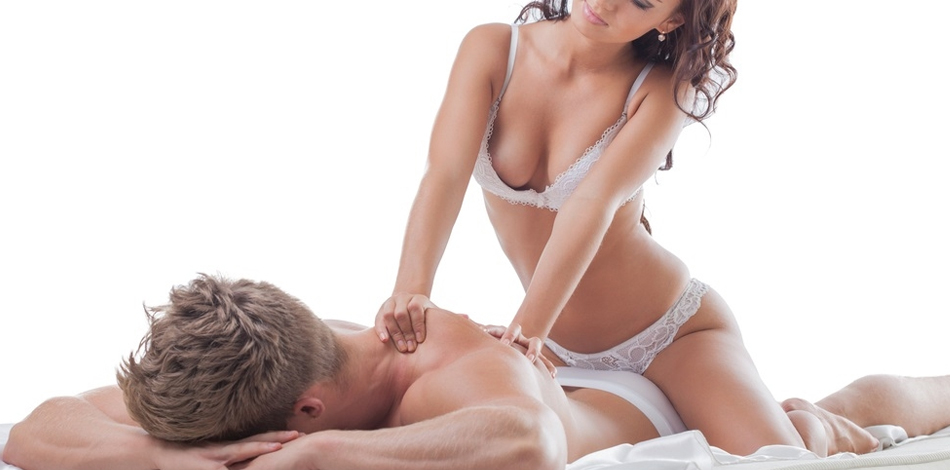 Bangkok Erotic Massage Rates
Our rates of erotic massage in Bangkok are different depending on what kind of erotic massage you choose and which of our massage therapists you want to hire and the duration of the session.
Please contact us and let us know your desired massage model and the type of massage you want to have and our operator will provide you all needed information and rates.