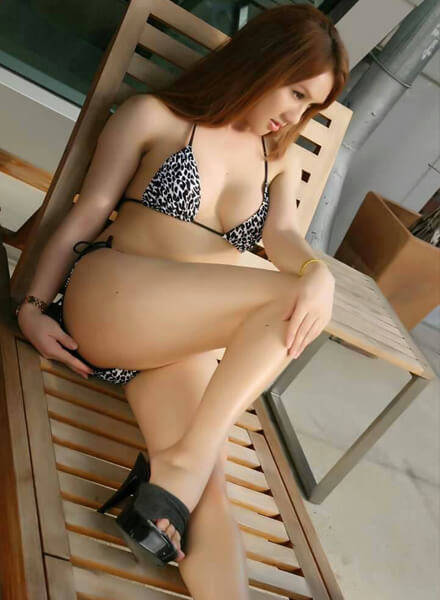 Nadia | Busty Ladyboy Massage Therapist in Bangkok
Age: 25
Height: 166 Cm
Weight: 51 Kg
Size: 34C-25-34

Bangkok is such a place where you will surely want to enjoy the erotic massage. Now, if you do not get the presence of the best quality Thai girls with you, you are not going to get the ultimate satisfaction what you want the most. Ladyboy Nadia can be considered as one of the best busty ladyboy massage therapists in Bangkok who can serve you in the most professional way.
She is so beautiful that her beauty will mesmerize you, and you will be in a craze to get the body massage from her. She is very friendly and can go to any extent which she feels necessary for your satisfaction.
Perfect busty ladyboy with perfect appearance:
Ladyboy Nadia always likes to wear sensuous outfits in which she looks like a damsel. She can make your massage session quite more entertaining. She will always be closer to you so that you can get the best erotic satisfaction while going through the massage. When she becomes friendly with you, she will do each and every thing that can provide you the satisfaction of a client. She is very little in age as per the age of the other massage therapists.
You will get the picture of Nadia on the website, and if you like her picture, you can surely book her from now. So, when you will finally go to any picture and click the picture to choose the girl for you, you will be able to book the appointment. The only thing that you have to add is your schedule timing.
Now, if busty ladyboy Nadia has time in her hand she will not let you be disappointed. Every time you meet with her in the massage parlor, she will be different for you. She can wear any kind of dress and as a result, she can provide you all sorts of look. Choose the best look for the girl with any outfit because her physical beauty will make the session much more interesting.
Busty ladyboy Nadia knows extremely well about all sorts of erotic massage. She is an expert on the soapy massage, and your experience will be extremely memorable when you spend a massage therapy session with her. Her beauty and her grace will make you so happy that whenever you come to Bangkok, you will want this busty ladyboy to provide you the pleasure of the ladyboy massages. So, you need to just choose the girl online, or you have to just give a call to book an appointment with this sensuous lady.